As of today, my ranking is second and fifth for the Character competition! I am so shocked and thrilled... ! It's very exciting. My
Crush
drawing from "Finding Nemo" is in second place and the
worm
from "The Labyrinth" is in fifth.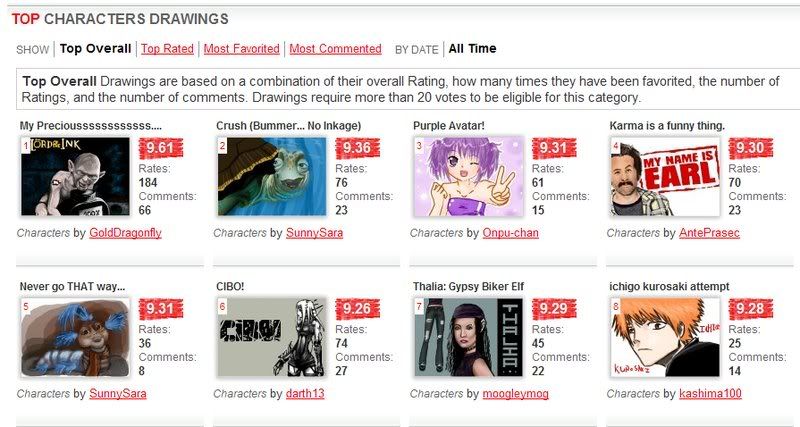 Also, on a side note:
I just finished my Color Theory class yesterday. I'm awaiting my final grade. I need to go back and post some of my work from both Perspective and Color Theory. Though I think the work from my perspective class is more interesting to look at to those that aren't particularly aware of the assignment details. Some of my work from Color Theory is kind of boring otherwise.
I begin by English Comp class today, so I won't have anything too interesting to post in regards to school for a while. I'll keep posting any new drawings that I do on
RateMyDrawings
in my spare time though. I'll probably do most of those when Matt is on third shift so he's not getting angry at even more of my time spent away from him on the computer! hehe Love you Matt! ;o}